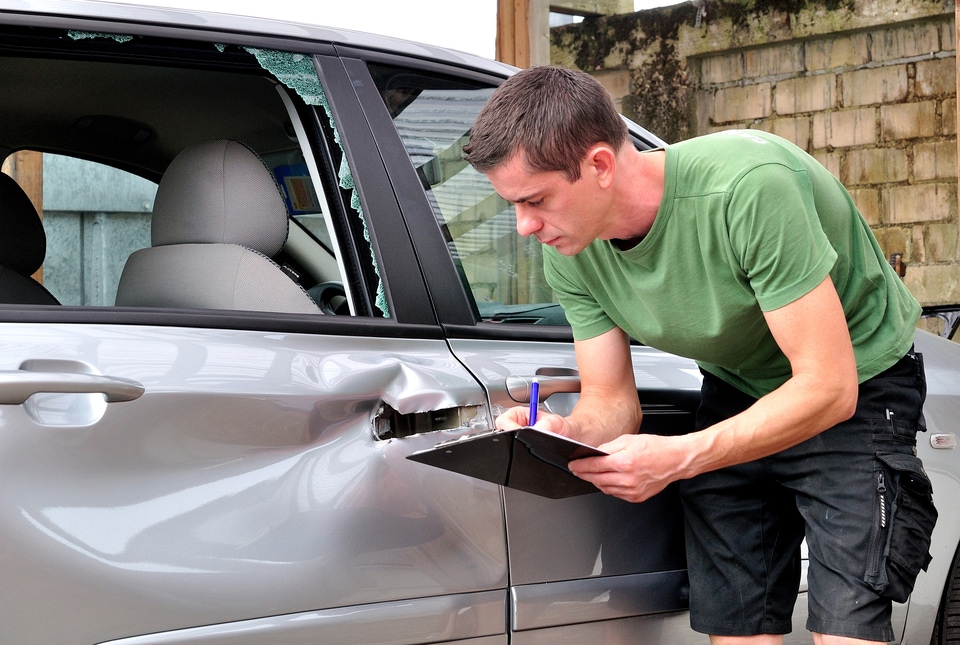 Our Talented Technicians Can Bring Your Vehicle Back From a Collision
While driving your vehicle can be fun and even necessary to get to and from essential destinations around Lafayette, IN, accidents do unfortunately happen. Even though these unfortunate events can be damaging, individuals who follow the correct steps after car accidents can avoid further issues and can often restore their vehicles to their original condition. Plus, here at our conveniently located dealership located near West Lafayette, we offer car owners like you the services of our talented technicians at our collision center.
Staying Calm After Car Accidents is Key to Safety
In the immediate aftermath of an unfortunate car accident, the first order of the business is to remain calm and assess yourself, your passengers, and the occupants of the other vehicle for any injuries. At the same time, you should take careful stock of the accident scene to ensure that the cars involved are not at risk of further collisions. To this end, once each passenger has been checked for injuries, the vehicles should be moved to safe locations if it is possible to do so. If you have any hazard marking materials such as flares, cones, or triangles, this may also be an excellent time to deploy them to raise visibility.
Once these initial steps are completed, you can then call for help from emergency services. These could include local police, ambulances, and other authorities. Following this step, the involved parties need to exchange accurate vehicle and license related information. This list should include but is not limited to, vehicle identification numbers (VIN), driver's license numbers, insurance company information, and of course, personal identifying information.
Once this process is over, you may find yourself at a loss as to what to do next. If the vehicles are in a drivable condition, some drivers choose to try to move their cars to their homes or other more permanent locations. Cars that aren't drivable can often benefit from roadside assistance and towing services. Thankfully, such vital services are usually covered under warranty, vehicle insurance, and other similar plans. Also, places such as our dealership near Crawfordsville can provide drivers like you with a wide variety of services that can have you and your vehicle up and running in no time.
Our Certified Collision Technicians are Here to Help You
Here at our conveniently located dealership near Frankfort, IN, we are proud to offer you access to our highly trained, courteous, and professional collision repair technicians. Our technicians are fully certified for brands such as Chevrolet and BMW, and they can perform small and large repairs on vehicles of all makes and models. In the course of your accident, your vehicle may sustain several different types of common damages. These accident-related damages may include:
Scratches and Dings: Minor fender benders may involve low-speed impacts and may cause limited amounts of damage. These can include light dents, dings, and scratches. Even though these types of damages may be small, properly repairing them takes skill and the proper tools. Luckily, here at our dealership near Monticello, IN, our collision technicians have the tools, skills, and techniques necessary to repair all types of minor scratches and dings.
Structural Damage: Vehicles that are involved in more severe accidents may have damage to the underlying structures. This can include damage to suspension members as well as the frame of the vehicle itself. Because these types of damages are often significant, it takes extra levels of skill and technique to mitigate and repair them. As luck would have it, our collision repair technologies include frame alignment tools that can restore your vehicle to the original function.
Glass and Window Repairs: During many accidents, vehicle windows may suffer complete or partial damage. In either case, such damaged windows need immediate care and attention. Here at DeFOUW Automotive, you can get prompt and professional service for all of your vehicle glass needs.
Visit DeFOUW Automotive for Your Collision Repairs
There is no doubt that car accidents can be stressful. The good news is, you can save yourself time and stress by putting the load on our shoulders and allowing our talented dealership technicians to put your vehicle back into business. You can contact our dealership in nearby Lafayette, IN, to learn more about how we're here to help. You can also take advantage of our online digital deal maker tool. We look forward to working with you soon!
Make an Inquiry
SALES HOURS
Monday

8:30 AM - 7:00 PM

Tuesday

8:30 AM - 6:00 PM

Wednesday

8:30 AM - 7:00 PM

Thursday

8:30 AM - 7:00 PM

Friday

8:30 AM - 6:00 PM

Saturday

8:30 AM - 6:00 PM

Sunday

Closed